IPC World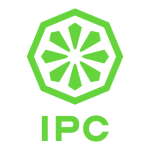 IPC (Integrated Professional Cleaning) from Italy, is a big company with branched all over the world, making it one of the world's leaders in manufacturing professional cleaning equipment. It has a history of recognized product portfolios. Each product model has different target customers, and each product model is consisted of the mission in conducting research and innovation.
IPC focuses on customer satisfaction as the core of its products and services, by offering the products and services as a partner with cleaning operators in all sectors.
Research, innovation, quality of the products, high standard of the services and efficiency, are the fundamental components of IPC's organizational culture.
IPC: The Universe of "Easy Innovation"
Kleanz Asia Company Limited
Kleanz Asia Co., Ltd. is the sole authorized distributor from IPC to distribute complete ranges of the products and offer complete services, in Thailand and Asia. Our missions is to give the highest standards of the products and services to make cleaning innovative. We are committed to help you receive the premium cleaning solutions and help you get the maximum use of your resources.
With the dedicated specialist team, we are able to offer you with reliable sales consulting, inventories, technical knowledge and after-sale service and support.
Kleanz Asia: Your key partner for "Total Cleaning Solutions"